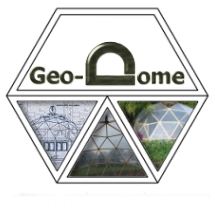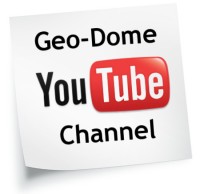 Welcome to Geo-dome:
Invented by R.Buckminster fuller in the late 1940s geodesic domes are one of the most efficient structures known to man, often thought of as complex or expensive to build, here at Geo-dome we can show you just how simple, cost effective and efficient geodesic dome structures can be.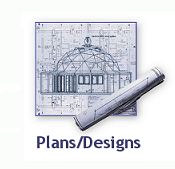 If you're looking for inspiration, try browsing the design and plans section of the site. You'll find design drawings and basic plans for greenhouses, sheds, trapezium panel domes, segmented style domes and more...
Most of the ideas for new kits start out in the design/plans section of the site so if you have an idea for a dome let us know and we'll draw something up for you. We have CAD design, photo realistic 3D rendering and graphic art software so we can make your ideas truly come to life. The dome design service is completely free but we do have limited time so service availability can't be guaranteed.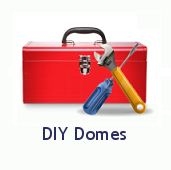 If your feeling a bit more adventurous you could try building your own geodesic dome from scratch, we have plenty of articles to show you how. Start with the dome calculation tools we have a 2v calculation tool and a 3v calculation tool, try building a Paper model or making your own geodesic dome hubs. If you need more detailed help or advice about dome building try the forum.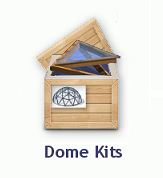 With an expanding range of high quality great value geodesic dome kits your sure to find something that fits you're needs.
The baby of the range is the GD5, with a floor area of about 5 square meters this dome will fit in pretty much any garden, it can even be halved and used as a lean to greenhouse.
Our mid range dome is the GD18 with a very useful floor area of around 18 square meters this dome makes a lovely spacious greenhouse or garden room.
The GD27 is the largest standard kit we make, with a floor area of 27 square meters and a diameter of 6m this dome has plenty of space and you shouldn't need planning permission. Kits are available in basic, part assembled or fully installed, we can also build kits to your requirements, Contact Paul for more info.

Some of the technical terms used in geodesic geometry can be difficult to grasp, especially if you are a newby, well don't worry because the new wiki knowledge base will explain in simple terms many of the principals and technical terminology used in geodesics, for example: every wondered what a Deltiodal Hexecontahedron is, or a Johnson Solid. the database contains simple explanations for beginners like Geodesic dome frequency, with links to further resources or more complex geometric concepts like Zonohedron.
The wiki is under construction at the moment so there will be much more info added over the next few months.